Pre-school & Year 1
The EISB Early Years Program is open to children ages 3-5.
Our Early Years Program
Provides an abundance of opportunities
for children to explore in a safe and positive environment. The teachers observe and listen to the children to ensure responsiveness to emerging interests and ideas. Teachers then provide the materials to encourage further investigations into these interests and ideas, as well as to help to think about new questions and explorations. We hope that through this approach we can empower children to take ownership of their education.
of our Early Years Program is to help children develop intellectually, socially, and creatively by providing opportunities for play and learning in a safe and nurturing environment. We offer a play-based learning environment.
is to introduce young minds to a variety of developmental activities that will last a life time. We prepare young children for studying in international schools from early stage of their development.
is run as one multi-age classroom (ages 3-6). However, the children are grouped by age for morning lessons. The Preschool class includes children who are ages 3 & 4 and the Year 1 class includes children who are ages 5 & 6.
We believe that having a multi-age classroom helps our children to build stronger relationships and develop better leadership skills. Our classroom allows the older children to practice leadership skills by mentoring the younger children. 
The older children also take great joy in teaching the younger children new skills. The younger children naturally look up to and emulate the older children which presents opportunities for the younger children to learn new skills and enhance cognitive, language and motor development.
Children are capable of constructing their own learning
From birth, children are active participants in building their own understanding of the world. Children build upon their knowledge by experimenting, observing, and participating with other people.
Children are collaborators within their communities
Learning is based on interrelationships. Children work best when collaborating in small groups as opposed to working independently.
Children are natural communicators
Children are natural communicators. They should be encouraged to communicate through whatever means they can including through language, movement, arts, etc. Children should have access to a variety of materials to be able to express their thoughts, ideas, opinions, and feelings.
The classroom environment is the third teacher
Children flourish in environments that are developmentally appropriate and responsive to their ever-changing interests. The layout of the environment promotes relationships, communication, collaboration, and exploration through play.
Teachers are partners, nurturers, and guides
Teachers are partners in the learning process. Teachers guide experiences, discoveries, and problem-solving. The main goal for the teacher is to listen and observe the children, as well as question and listen for opportunities to encourage further exploration of a child's interests.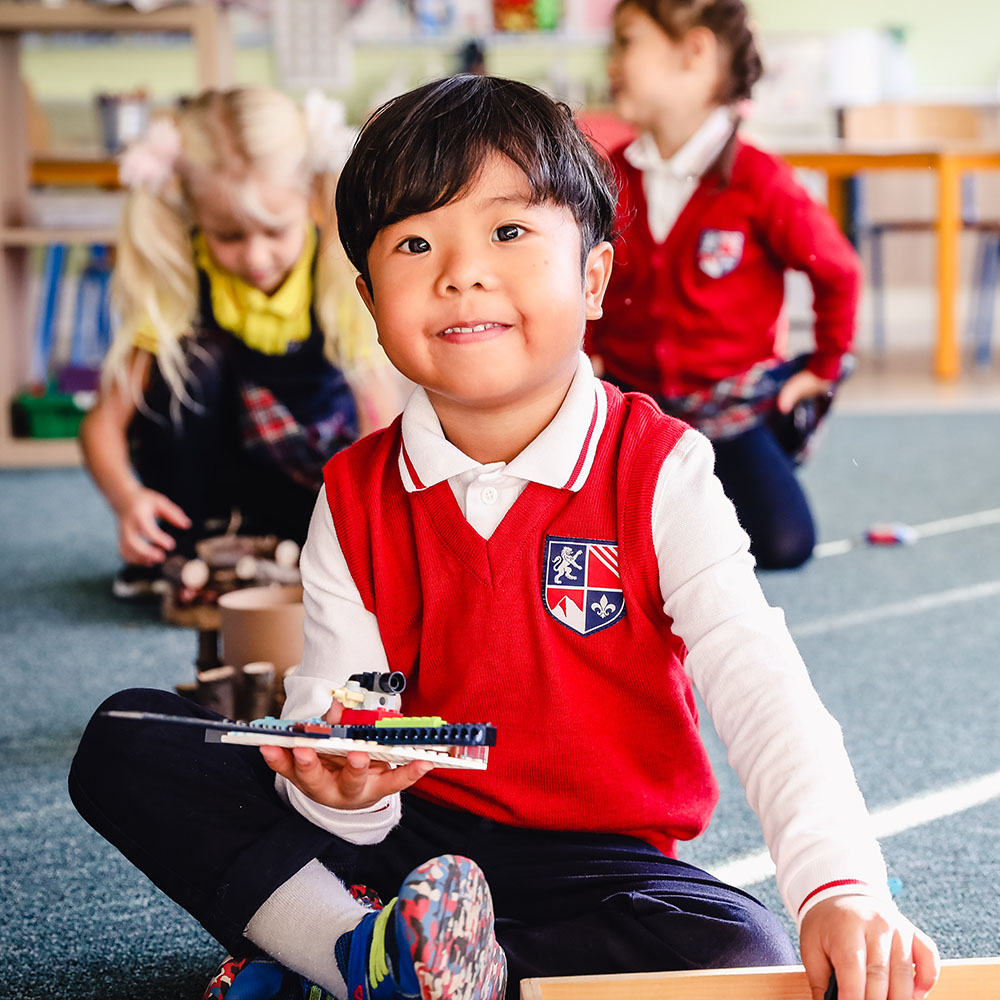 9-10 Snack & Outside Play
10-12 Circle Time, Art, Music
14:30 - 15 Outside Play / Dismissal
15 - 17 Clubs / After care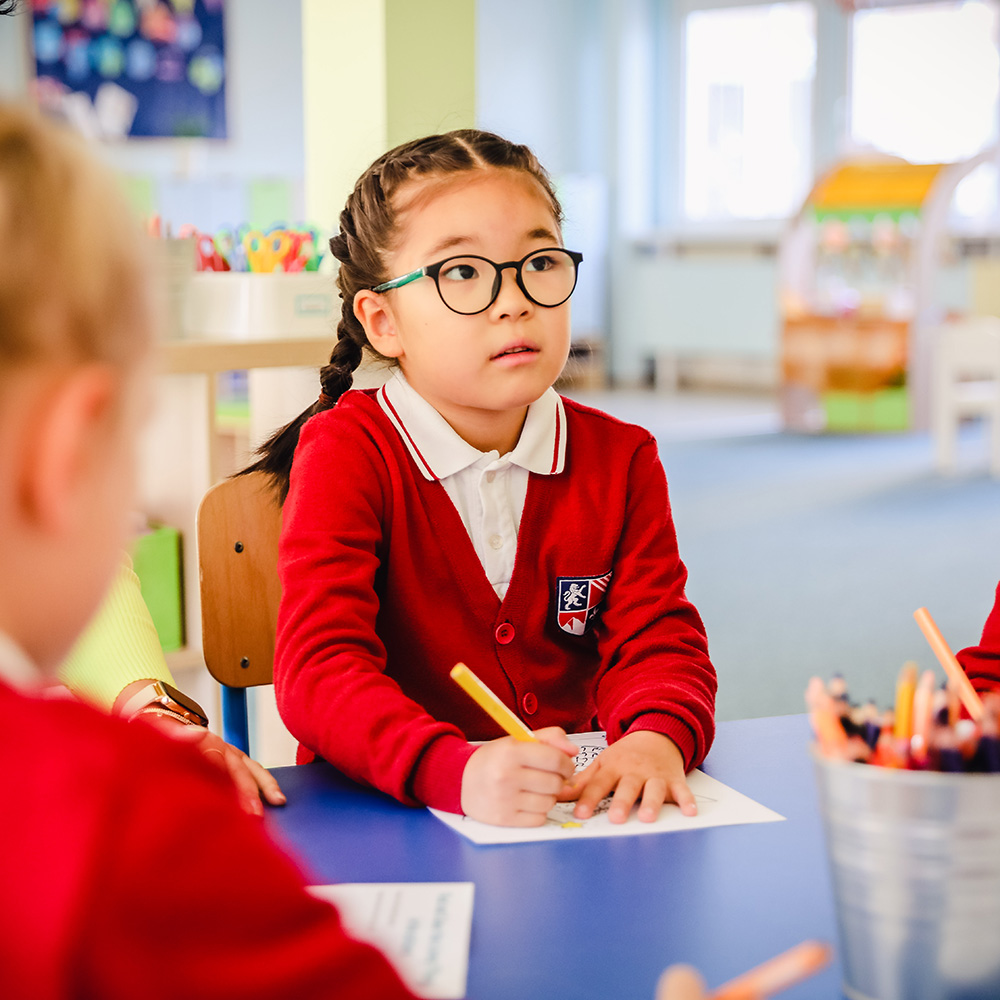 9-10 Snack & Outside Play
10-12 Lessons (Math, English/extra English, Music)
13-14:30 Lessons (PE, Library, Science, Art, Assembly)
14:30 - 15 Outside Play / Dismissal
15 - 17 Clubs / After care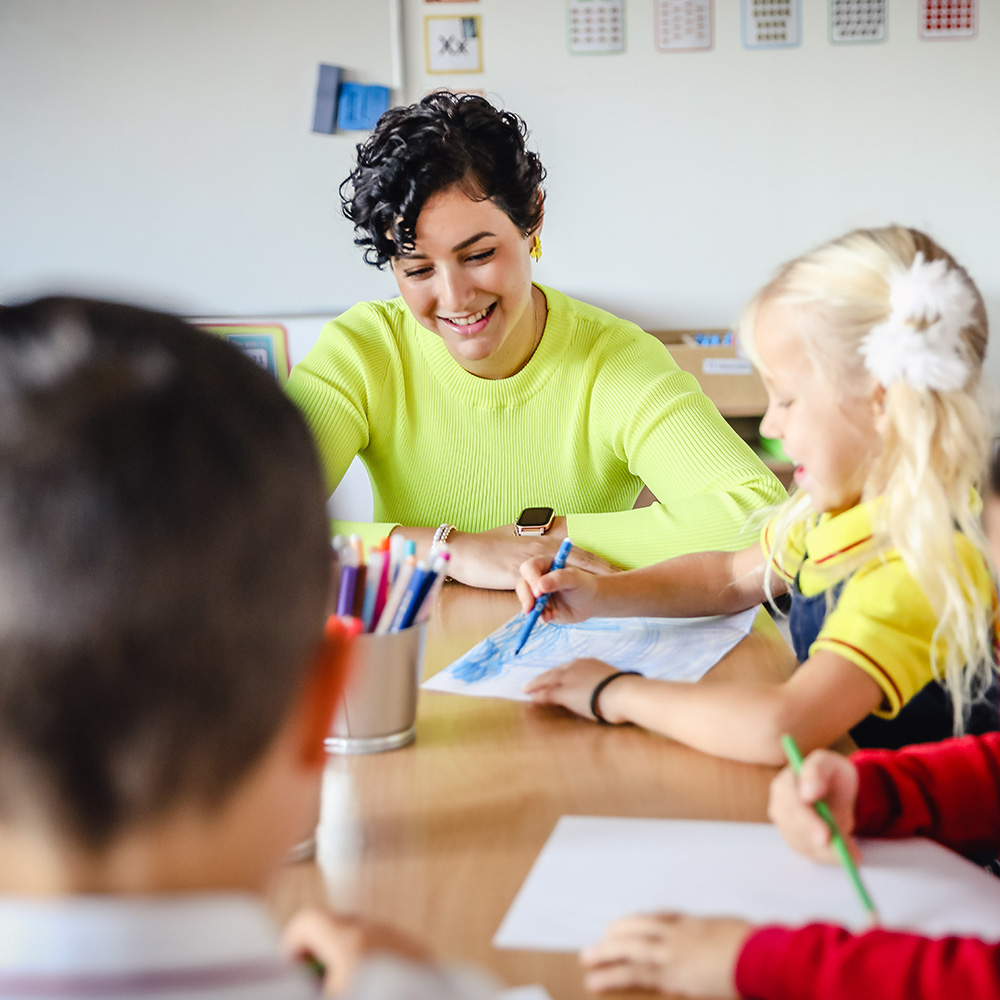 Food, snacks
are included in tuition price
Activities
Extra english (English support)
Library
Slovak 
Music 
physical education 

External sport acitvites – tennis, swimming, rock climbing, dance, ice skating etc.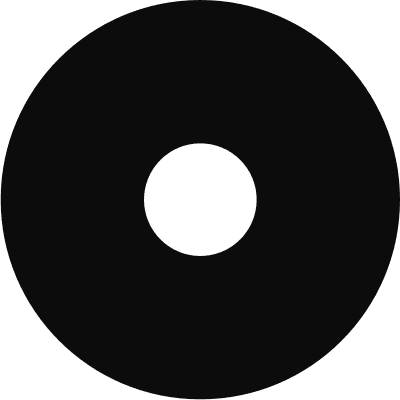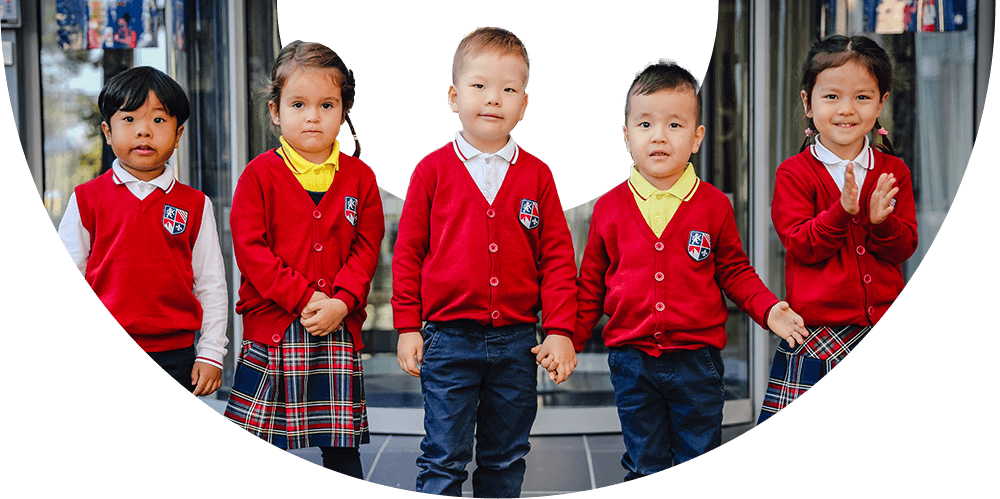 Admissions
We believe everyone is a learner, and we are focused on the development of all community members: students, staff, and families. Therefore, we offer learning opportunities for all.